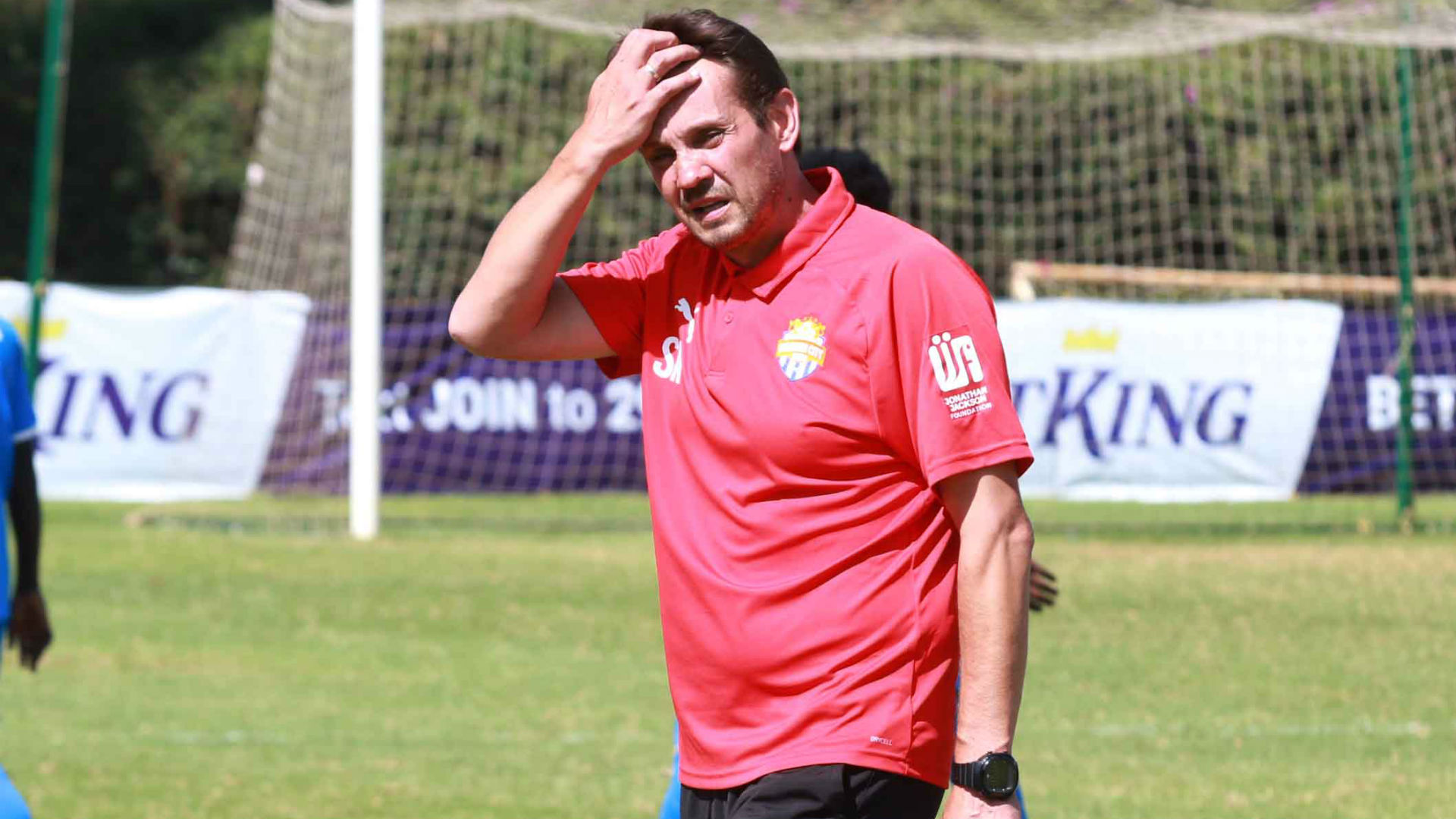 The Bosnian tactician racially abused the opponents after being frustrated in the Kenyan top tier game played on Wednesday
Vihiga United players threatened to quit the Football Kenya Federation (FKF) Premier League game after Nairobi City Stars head coach Sanjin Alagic allegedly referred to them as 'black monkeys.'
The visitors were leading by a solitary goal and the home team was growing frustrated. The Bosnian let his feelings get the better of him and he ranted the racist phrase to Vihiga players.
"It is not right for anyone to use a racist remark towards any player in modern football," disappointed Vihiga United coach Sammy Okoth told Goal .
"He shouted to my players calling them black monkeys and even the fourth official heard him. We wanted to boycott the game but he convinced us to play stating he has captured the incident in his report."
The former Zoo FC coach went on to explain what might have contributed to the reaction by his opposite number.
"They did not expect a tough game, they thought we were another easy team from which they will easily collect maximum points," Okoth continued.
"It hurt me when the likes of Noah Abich, [who is a member of the technical bench] looked unconcerned despite the abusive remarks by their coach. They went to an extent of telling us to cool down.
After the incident, Vihiga United players threatened to walk off the pitch but were convinced otherwise.
The game ended in a 1-1 draw; David Simiyu scored for the Western-based side while the hosts equalized after the breakthrough Sven Yidah.
"We played well in the first half and could have scored more goals," Okoth stated.
"However, we did not and they capitalized on our low second start to hit the equalizer."
Simba wa Nairobi are now in the fifth position with eight points. They have managed to get two wins, as many draws and a loss from the five matches they have played. They have scored five goals and conceded two.
Vihiga United are placed in the 12th position. They have collected one win, a draw and three losses from the five games they have played taking their points tally to four. They have scored four goals and conceded seven.